Sweeten Up Your Mother's Day with Manuka Honey: Gift Ideas and Recipe Inspiration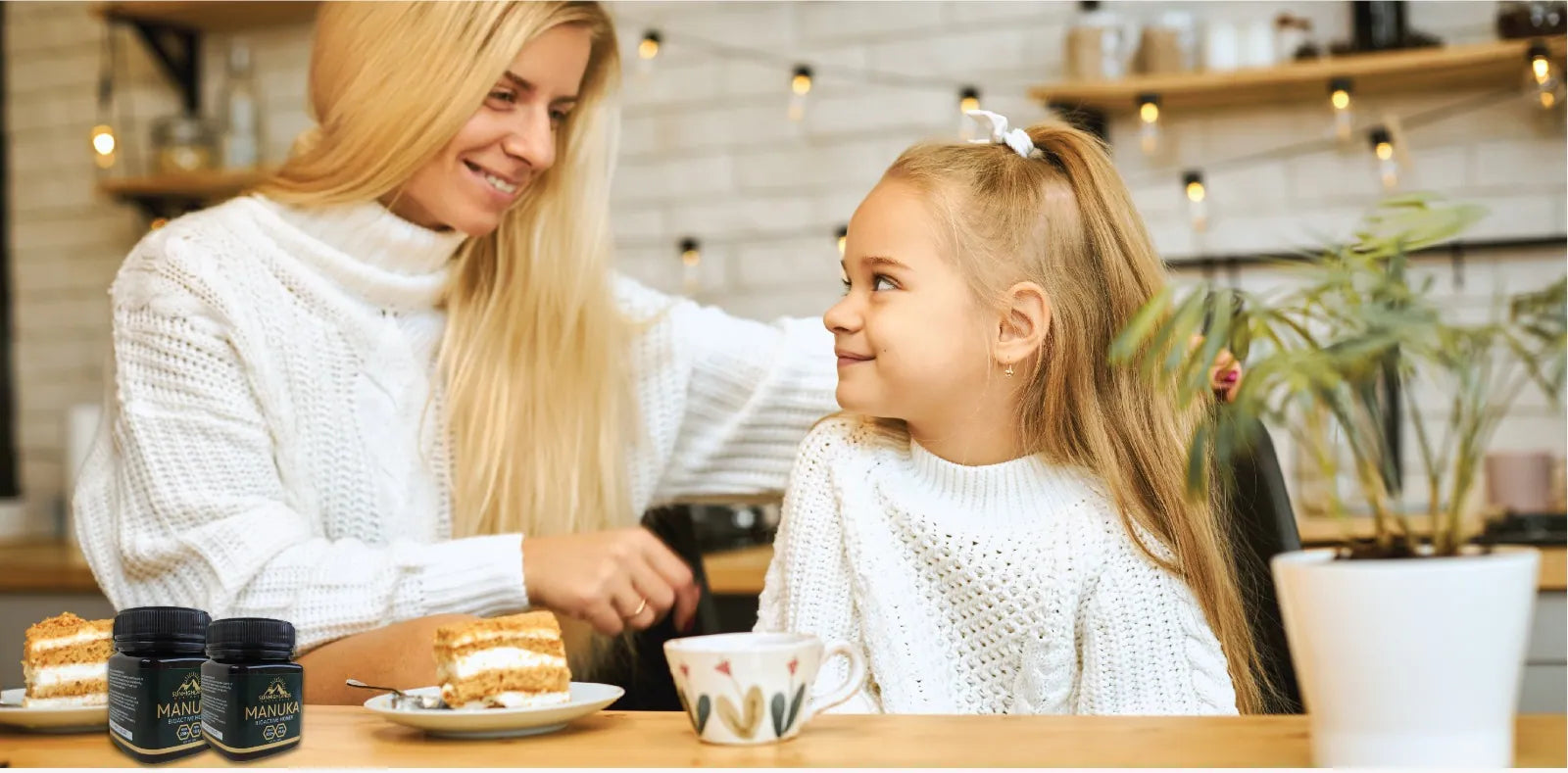 To all the incredible mums out there, we want to wish you a happy Mother's Day! You are the ones who nurture and guide us, shaping us into the people we are today. It's impossible to fully express our gratitude for everything you do, but on this special day, we want to make you feel loved and appreciated.
If you're looking for unique ways to celebrate Mother's Day this year, we have some fantastic gift ideas and recipes that will sweeten up your day with the help of Sunhighlands Australian Manuka honey.
Manuka honey is a special ingredient that needs no introduction. You may already be aware of its numerous health benefits, which make it the perfect gift for your beloved mum. Its antioxidant properties can help eliminate toxins from the body, while its natural antibacterial activity helps reduce the risk of bacterial infections. Plus, it's packed with nutrients that can boost your immune system and help combat the effects of ageing.
So, you're probably wondering how you can incorporate Manuka honey into your Mother's Day celebrations? Here are some ideas that your mum is sure to love:
A Gift of Health and Beauty
Manuka honey isn't just any gift; it's the gift that keeps on giving. And what better way to show your mum how much you care than giving her a ultimate support for personal health and beauty. Here are some of the benefits of Manuka honey that make it the perfect gift for Mother's Day:
It can help treat a variety of ailments, including sore throats, minor burns, and digestive issues.
It can boost your immune system and keep you healthy.
It can improve your digestive health and alleviate discomfort.
Manuka Honey Treatments for Skin
Did you know that Manuka honey can also work wonders for your skin? Its unique anti-inflammatory properties make it a fantastic ingredient for face masks that can help reduce wrinkles, dryness, and dullness. Here's a simple recipe you can try:
Mix a teaspoon of Manuka honey with the same amount of coconut oil and plain yoghurt.
Apply the mixture to your face and leave it on for 10 minutes.
Rinse off with warm water and gently pat dry.
Manuka Honey Recipes
Special days like Mother's Day call for special treats. With Sunhighlands Manuka honey, you can add a touch of sweetness to your recipes while also enjoying its many health benefits. Here are some recipe ideas that your mum is sure to love:
- Banana Ginger Smoothie: Blend 1 banana, 1/2 cup unsweetened almond milk, 1/2 teaspoon ground cinnamon, 1/2-inch grated ginger, and 1 teaspoon Manuka honey.
- Grilled Chicken or Fish with Roasted Vegetables: Brush your chicken or fish with a mixture of Manuka honey, olive oil, and salt. Roast your vegetables in the oven until tender.
- Roasted Sweet Potatoes or Cauliflower Smash: Drizzle your sweet potatoes or smashed cauliflower with Manuka honey for a touch of sweetness.
We hope these ideas have inspired you to make your Mother's Day celebrations extra special with the help of Sunhighlands Manuka honey. Order today and take advantage of our unbeatable Mother's Day offer. Your mum deserves the best, and Sunhighlands Manuka honey is the perfect way to show her just how much you care.
---